Matthew Kammerer, Executive Chef and Director at The Harbor House Inn
Matthew Kammerer makes his own salt from the Pacific ocean. The vegetables he uses at his restaurant, the Harbor House Inn, come from his own garden just down the road in Elk, California. He uses a custom-made grill in his kitchen for his meticulous preparation of meats. You can find him harvesting lichen from the oak trees outside of his restaurant, which he then uses to create one of the most unique "pastas" you have ever tasted. We repeat—he makes his own salt.  In case you weren't aware, you can buy an insanely large container of salt at Costco for only $6. But that's not the way Matthew Kammerer works. He and his team carefully climb up and down the 207 steps that flow from the back of the restaurant and down to the sea just below them. They slowly boil the water over 3 days, and strain it through a tedious process, yielding the most magnificent sea salt crystals. To say that Matthew pays an insane amount of attention to detail is an understatement.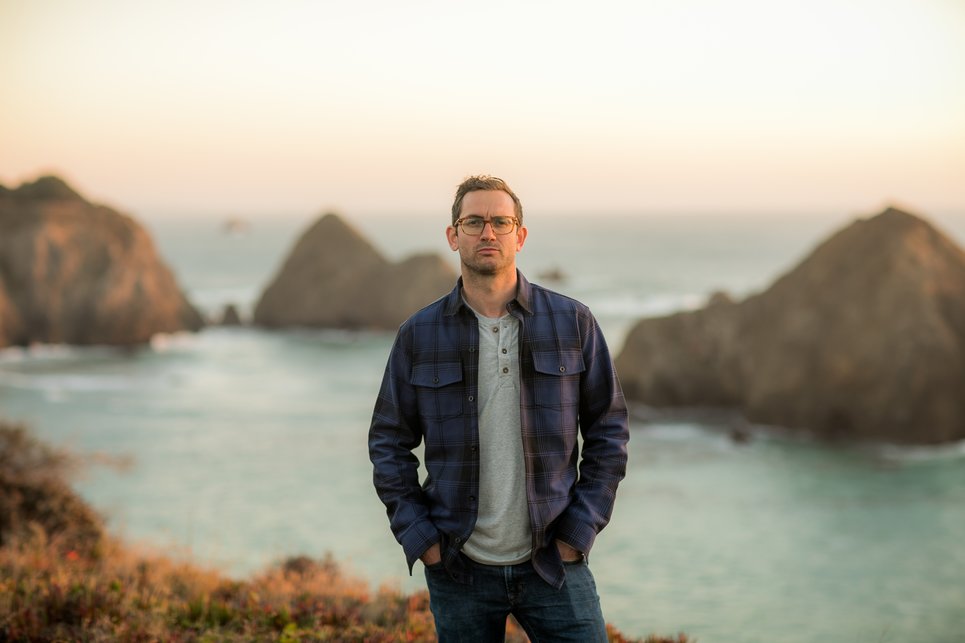 At Pladra, we also pride ourselves on attention to every detail. We put purpose in every stitch. There are countless details and processes involved in making our products—most of which people don't even realize. However, like Matthew, we know these details make all the difference. 
We have immense respect for those who are masters of their craft. This is why it was so refreshing when we had the chance to spend the day with Matthew up at the Harbor House Inn, where he is the executive chef and director. The inn was built in 1916 by the Goodyear Lumber Company, but it wasn't until 2018 when Matthew came on board, helping to completely renovate the property. Using his extensive background as a chef in some of the best restaurants in Japan, Australia, and San Francisco, he opened a restaurant there that celebrates so many elements of Elk's natural environment. Matthew's twelve course tasting menu is truly unlike any other dining experience. His creative approach to ingredient selection and his inventive cooking techniques are inspiring, admirable, and of course insanely delicious. It is no surprise that this past year, the Harbor House Inn was awarded with two Michelin stars and the Michelin Green star, awarded to restaurants with remarkable sustainable practices.
Matthew spends a good amount of his day at the inn, but what makes his menu so special is that he is constantly exploring his surroundings for the local ingredients. We are proud to say that when he's not wearing an apron, Matthew can often be found wearing one of our Pladra shirts as he explores the area. He told us it's the perfect and most versatile shirt for him because the weather changes so quickly on the Mendocino coast. We spent the morning with him as he walked down to the beach to cut some bull kelp. Matthew could tell we were hungry, so he prepared us your standard breakfast of red abalone with Kyoto onion vinaigrette, society garlic, turnips, and chantrelle mushrooms. Just your standard Tuesday breakfast.
We followed up our breakfast with a visit to the kitchen's personal farm, where we sampled some kolrabi, tomatillos, and sprouting cauliflower. Nearby, we hiked to forage for some porcini mushrooms, and witnessed Matt is his element as he sought out some yarrow and yerba buena plants.
Matthew is truly one of the most talented yet humble people we have met. His passion for his craft is one-of-a-kind. He truly embodies what our brand represents and we are proud to call him a friend. If you get the opportunity, pay Matthew a visit and treat yourself to one of the best meals you will ever have.
For more information about The Harbor House Inn, visit their website here.