Men's Gift Guide- Best Sellers and Favorites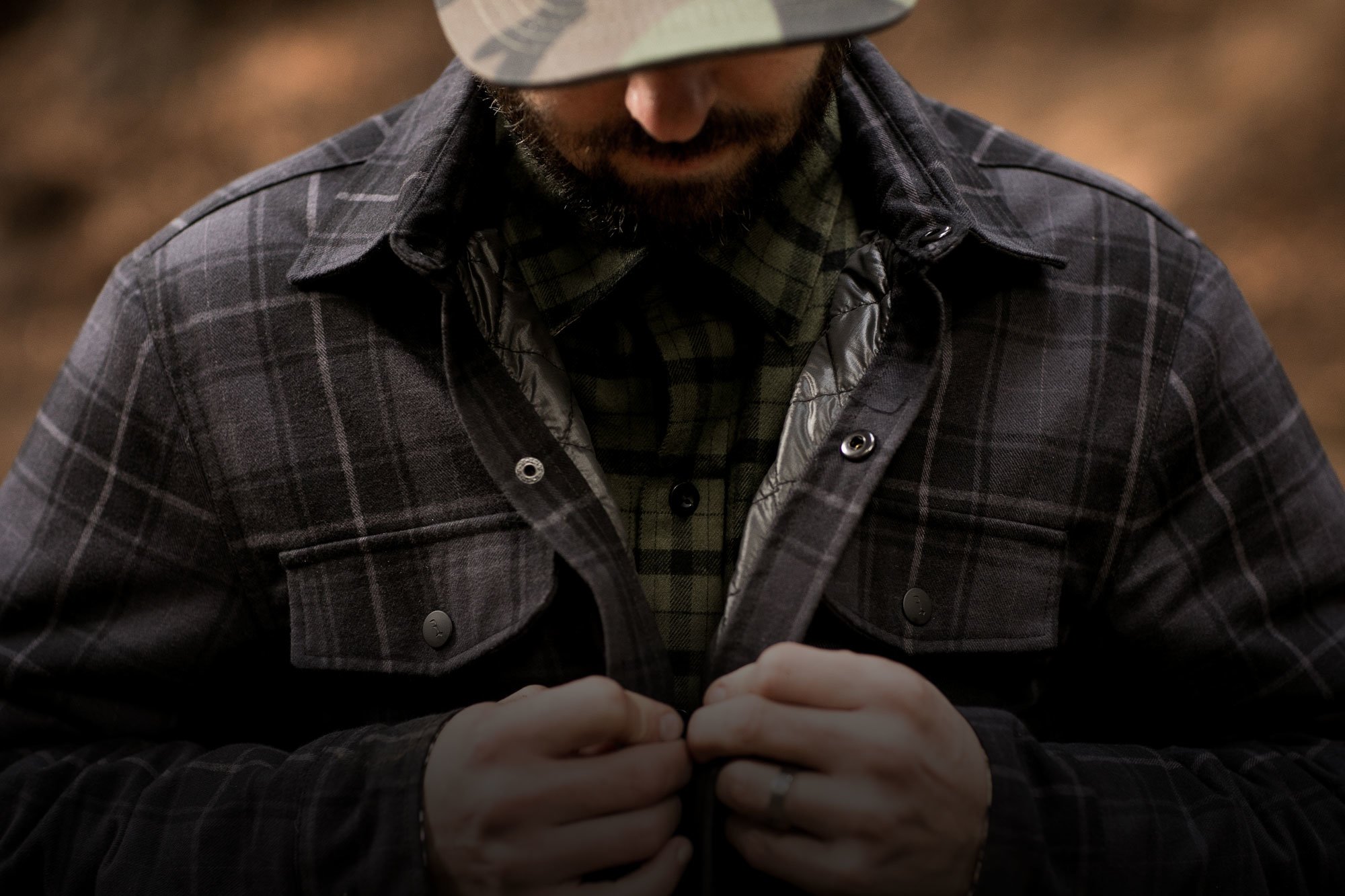 Men's Gift Guide
Best Sellers and Our favorites
We know that our flannels are warm and perfect for these cold Fall and Winter months. But something you need a bit more. We are proud to introduce a new capsule of outerwear, first of which is our NAVY HEATHER SHERPA LINED JACKET. This jacket has a durable and soft heathered flannel fabric on the outer shell, and it is lined with an incredibly soft polyester Sherpa fleece. For extra warmth but ease of getting on an off, we line the sleeves with polyester taffeta and insulate them with 100g Primaloft Black insulation. This is the perfect jacket to wear on top of our flannels or henleys.
Alongside our Sherpa Jacket is another one of our new favorites: our GRANITE BLACK PLAID INSULATED JACKET. This workhorse style is made from durable chamois flannel fabric in a tonal black plaid pattern. It is fully lined with windproof polyester taffeta and quilted with Primaloft Black 100g insulation for even more warmth. We also have our signature animal print lining on the back yoke and cuffs for added detail. With snap closures, this is a versatile piece that you can wear open on top of another flannel or snap shut when you need that added protection from the elements.
Best Selling heavyweight shirts
Graphic Tees
Beanies and Gaiters...we got you covered!
Winter is coming, so keep those heads warm with our new MADE IN THE USA BEANIES. Made from 100% acrylic, we offer 3 different beanies, each at different weights to meet your cold weather needs.
One of our new best sellers is our new neck gaiter, offered in a TROUT PRINT and ELK PRINT. These gaiters are super comfortable, have amazing stretch, and have moisture wicking and cooling technology.
Can't decide what to get them? No problem! We offer GIFT CARDS in any amount. Upon purchase, you will get an immediate email with a code that they can use so you can procrastinate as long as you want and not have to worry about shipping times.