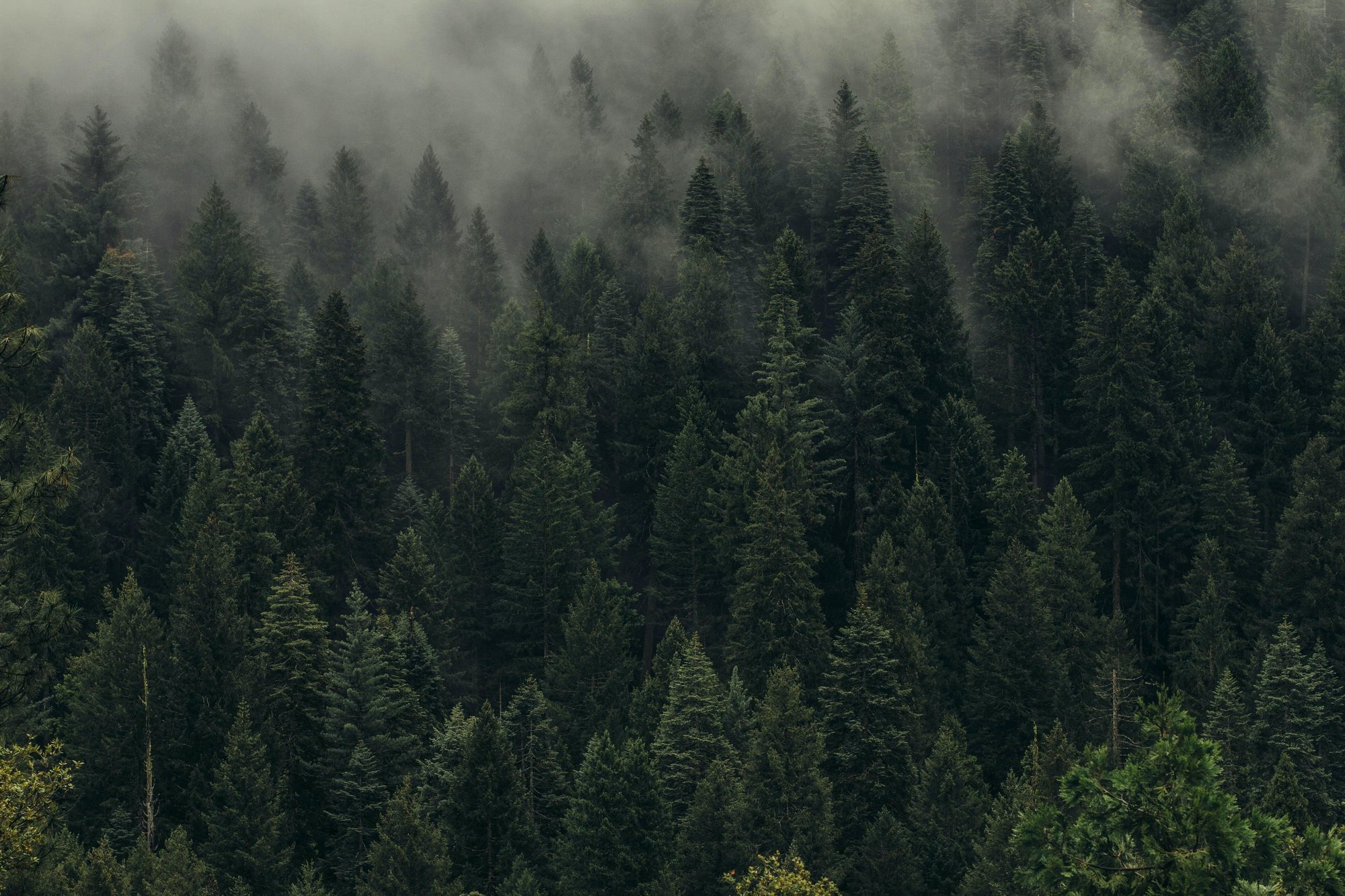 We build shirts that become a part of you. We are the shirt in your closet that brings back memories of outdoor adventures and delivers a sense of nostalgia and comfort every time you put it on. We are your favorite flannel.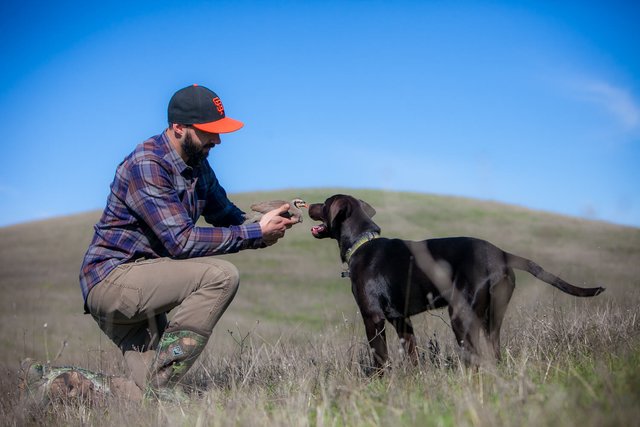 The most versatile shirt that takes you from the outdoors to the city
Carefully constructed fit with enhanced ease of movement
A modern fit for a less boxy and more contemporary look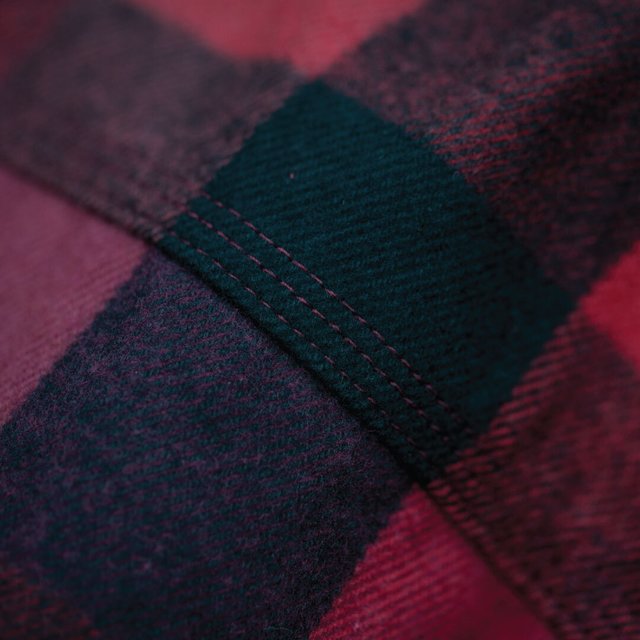 Premium Fabrics & Construction
Premium Portuguese cotton fabrics that are not only incredibly soft and comfortable, but durably woven for extended use
Highest quality construction techniques, including triple needle stitching at critical stress points, clean internal fell seams, and reinforced pockets
Custom developed fabric selections, finishes, and plaid designs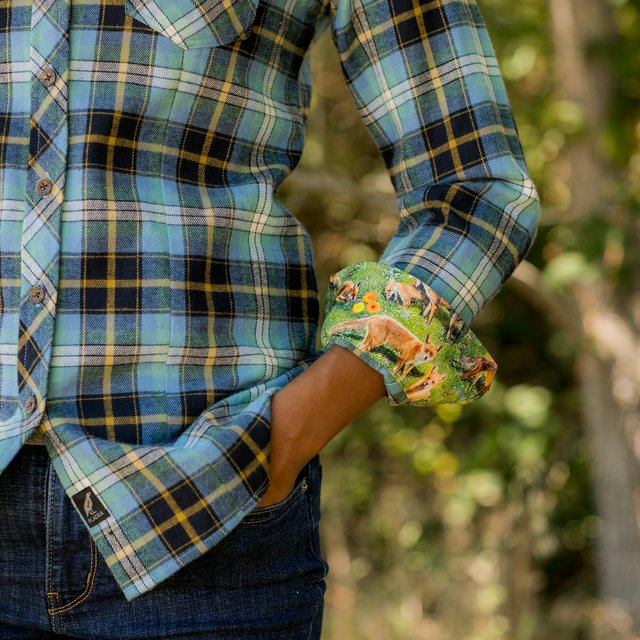 Nature scene lining on the inside of our cuffs, back yoke, and under collar
Custom logo details on our buttons, internal and external labels
We believe in making shirts that stand the test of time and this all starts with the fabric. We've spent over a decade sourcing and developing textiles from all over the world and have forged lasting partnerships with the finest fabric mills in Portugal. Portuguese flannel is world renowned for its softness, durability, and texture. This manufacturing process has been mastered over centuries of weaving to produce fabrics with stronger yarns, tighter weaves and advanced finishing techniques. By closely working with these partners to develop our own custom fabrics, we ensure the highest quality finished garment. Below is a more in depth look at the steps we take to build the best:
Premium Cotton Yarn Selection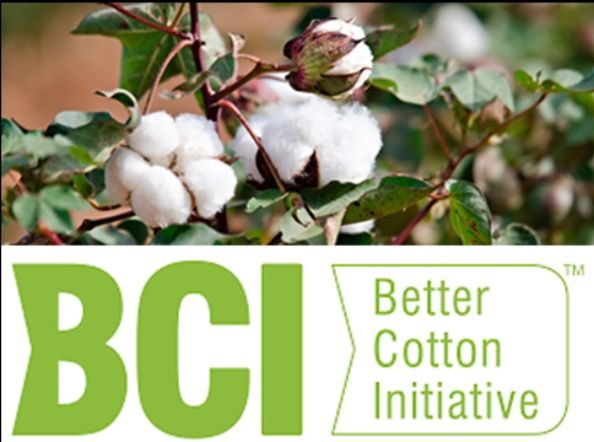 Our flannel starts with the finest yarns, using BCI (Better Cotton Initiative) cotton, which is produced using sustainable farming practices around efficient water usage and healthy soil management.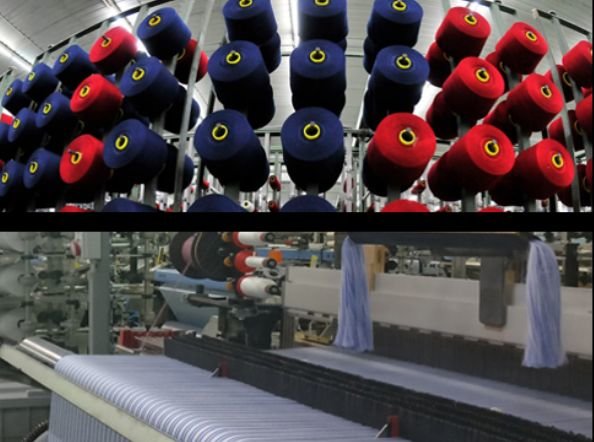 Portuguese mills are experts in their field. We work closely with them during the development process to customize a more advanced spinning technique and unique warp and weft construction. This allows us to control the density, strength, stability, hand feel, and visual complexity, ultimately producing a higher quality fabric.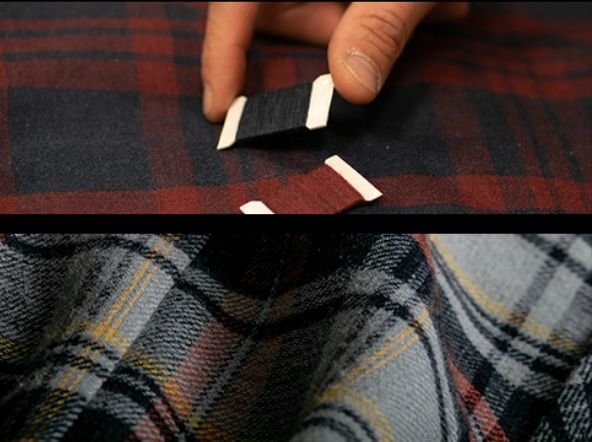 All of our fabrics are finished with a custom and carefully managed brushing technique. We heavily brush our fabrics on the back side, enhancing softness while also trapping air for added warmth. Depending on the shirt style and end use, we either lightly brush the face, or leave it unbrushed for maximum durability and minimal pilling.
We line each Pladra with a unique nature scene print. The purpose is to keep us connected to the outdoors, even when we're not there. We daydream about upcoming fishing trips or backcountry journeys, and this small detail is a constant reminder of the beauty of nature and adventures to be had. Whether you choose to show off the liner or not, there is something comforting about knowing it's there.
All of our artwork is custom designed, and we often partner with talented artists within our community to offer one-of-a-kind prints. Our inspiration comes from classic Americana style, featuring intricately drawn animal scenes that will undoubtedly remind you of wallpaper from lakeside cabins or your favorite childhood sleeping bag. These designs are the most unique details on our shirts and a favorite amongst our customers.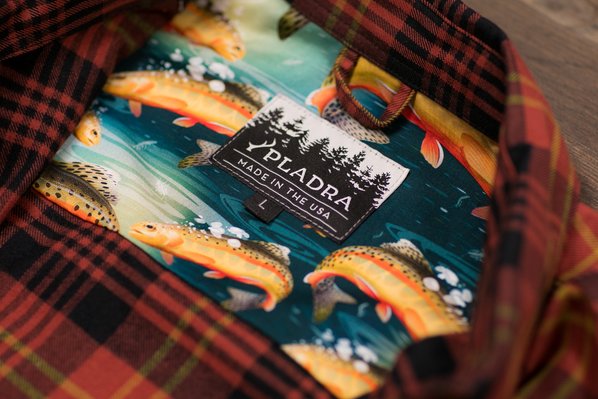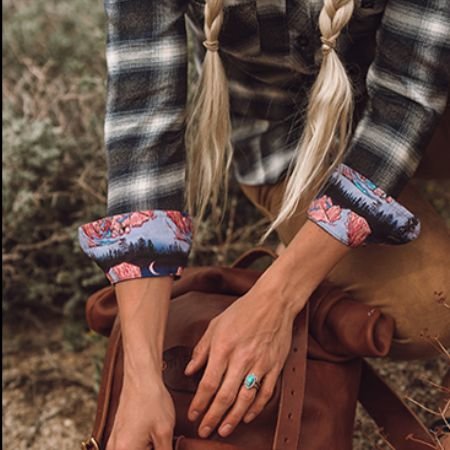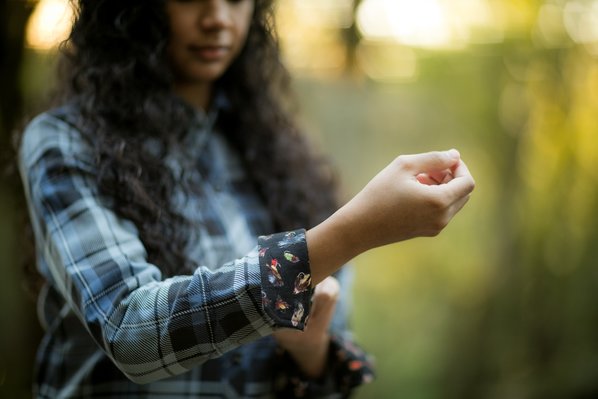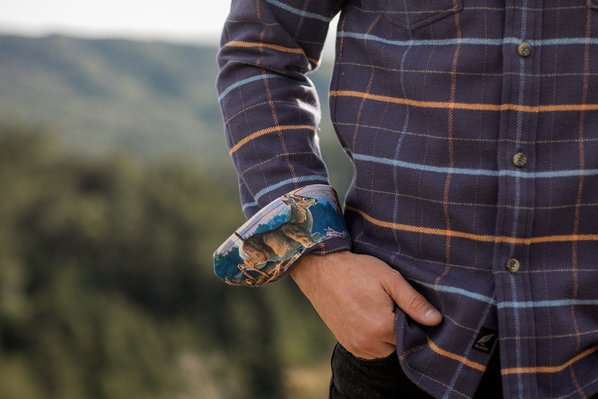 We needed a shirt that could seamlessly transition from the outdoors to everyday life. Traditional outdoor flannels have an oversized and boxy fit, while lifestyle flannels tend to fall apart after a couple of trips to the woods. We took matters into our own hands and created a detail-rich, modern-fitting, durable outdoor flannel that is just as much at home in the backcountry as it is downtown. Our contemporary silhouette is slightly tapered for a flattering/modern fit, yet offers ease of movement through back gussets and a purpose driven pattern. We use the highest quality materials and construction techniques like triple needle stitching at stress points, and internal fell seams to increase durability and ensure your shirt will last. The result is an ultra-versatile flannel that only gets better with time.