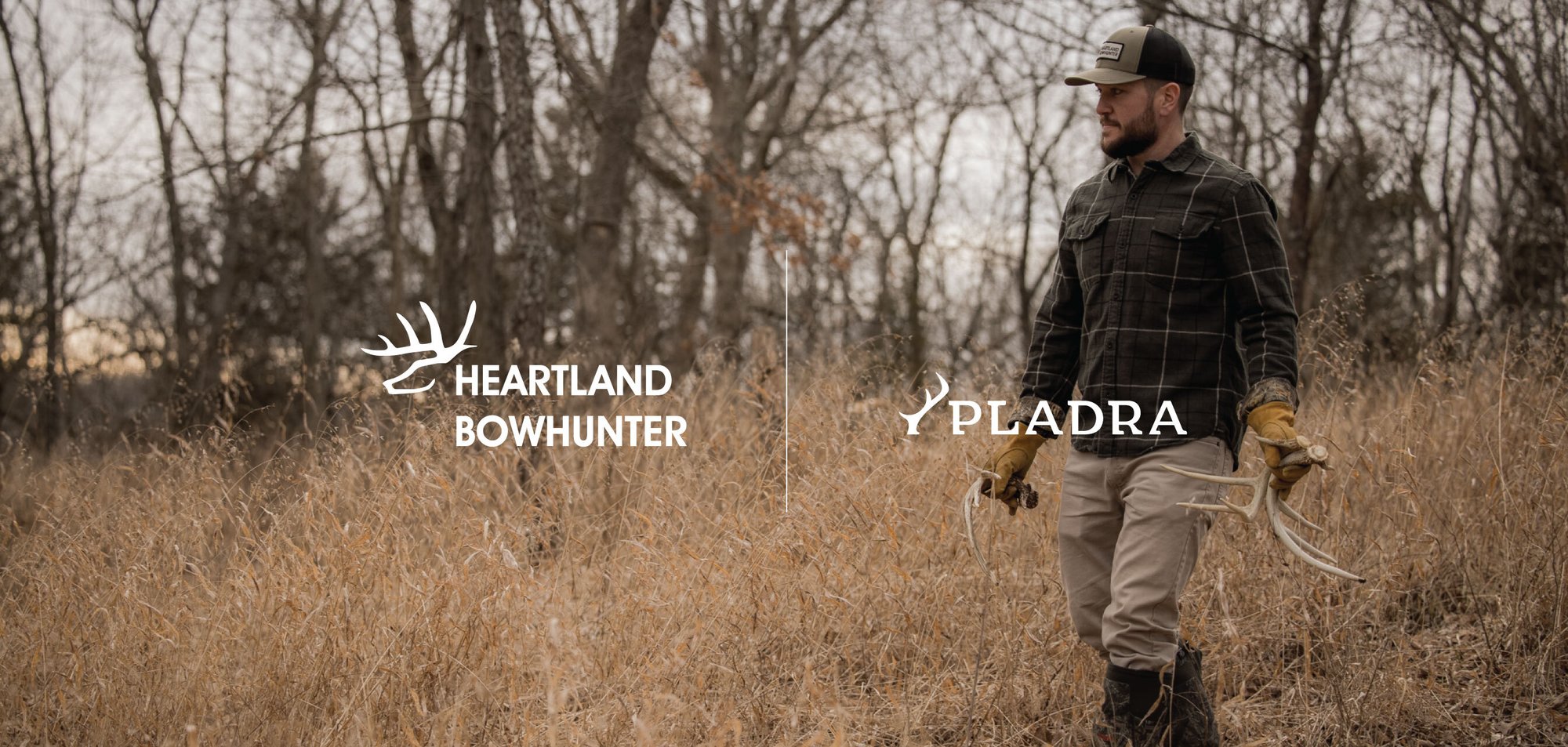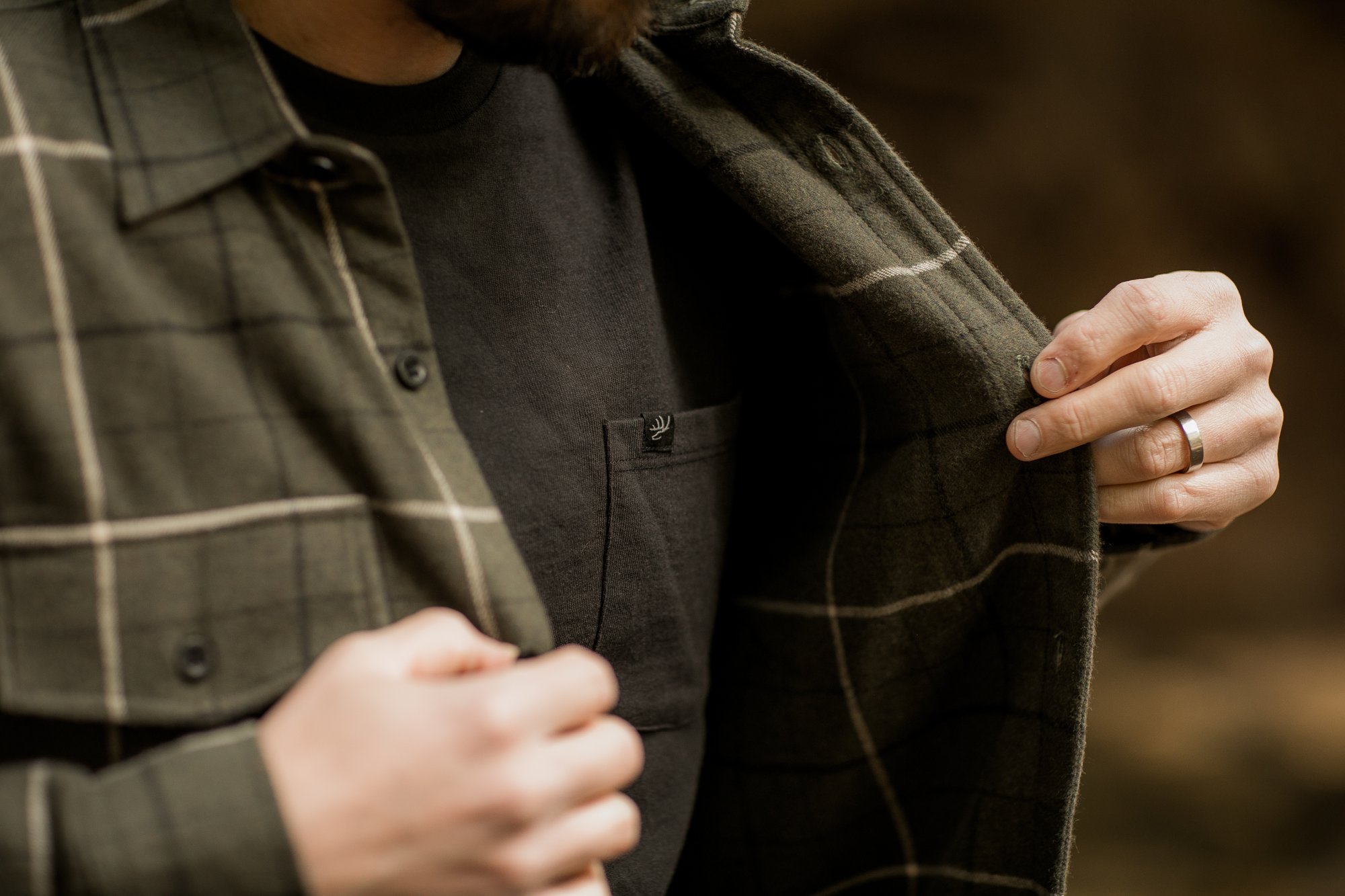 It's not every day that you're able to build shirts with the cast of your favorite TV program. This Spring, we are honored to have teamed up with Heartland Bowhunter to create a collection rooted in the tradition of the outdoors. Shawn Luchtel and Michael Hunsucker of Heartland Bowhunter employ a visually stunning and unique style of cinematography that captures the sights and sounds of the outdoors so vividly that it makes you feel like you are out in the field with them. Heartland Bowhunter is truly more than just a television show. We have always admired their meticulous attention to detail, premium aesthetic, and passion for preserving the outdoors. These are the exact brand values that drive us at Pladra, and we are honored to collaborate with them on this new collection.
The signature piece is our Gunnison Go-To Flannel in our custom Moss Green Heather colorway. This shirt is proudly made in the USA and constructed from premium Portuguese 100% cotton flannel, made of marled heathered yarns, giving a rich texture to our outdoor camo inspired color palette. This shirt is meant to wear out in the woods, so we utilized the most durable construction techniques to ensure that it stands the test of time. We've reinforced the critical seams with triple and double needle stitching for added strength, used exclusive logo labels, and match our plaid lines for a clean look. The most exciting part of the shirt is the whitetail deer artwork that was custom designed for this collaboration. Our favorite Heartland Bowhunter photographs were developed into a one-of-a-kind print that lines the cuffs, back yoke, and under collar of the shirt. This dedication to craft is something in which we both take immense pride, and it was a thrill to bring that to life with this flannel.
The complementary style in this collection is our Men's Short Sleeve Heavyweight Pocket Tee. Built from heavyweight and durable 250g/m2 100% cotton jersey, this shirt is perfect to wear on its own, but also layers under our flannel with ease. It features a pocket at the left chest, exclusive labels, and of course the signature whitetail deer lining at the back yoke.
About Heartland Bowhunter
From the beginning Heartland Bowhunter was founded with one guiding principle- quality. No matter the service, product or production, quality was going to be the baseline for everything that was embarked upon. Heartland Bowhunter documents the stories behind their bow hunts ranging from all over the Midwest and into the Western States. From their media to their apparel line, Heartland Bowhunter has always strived to raise the bar in any venture they pursue.
Be sure to watch Heartland Bowhunter on these outlets: