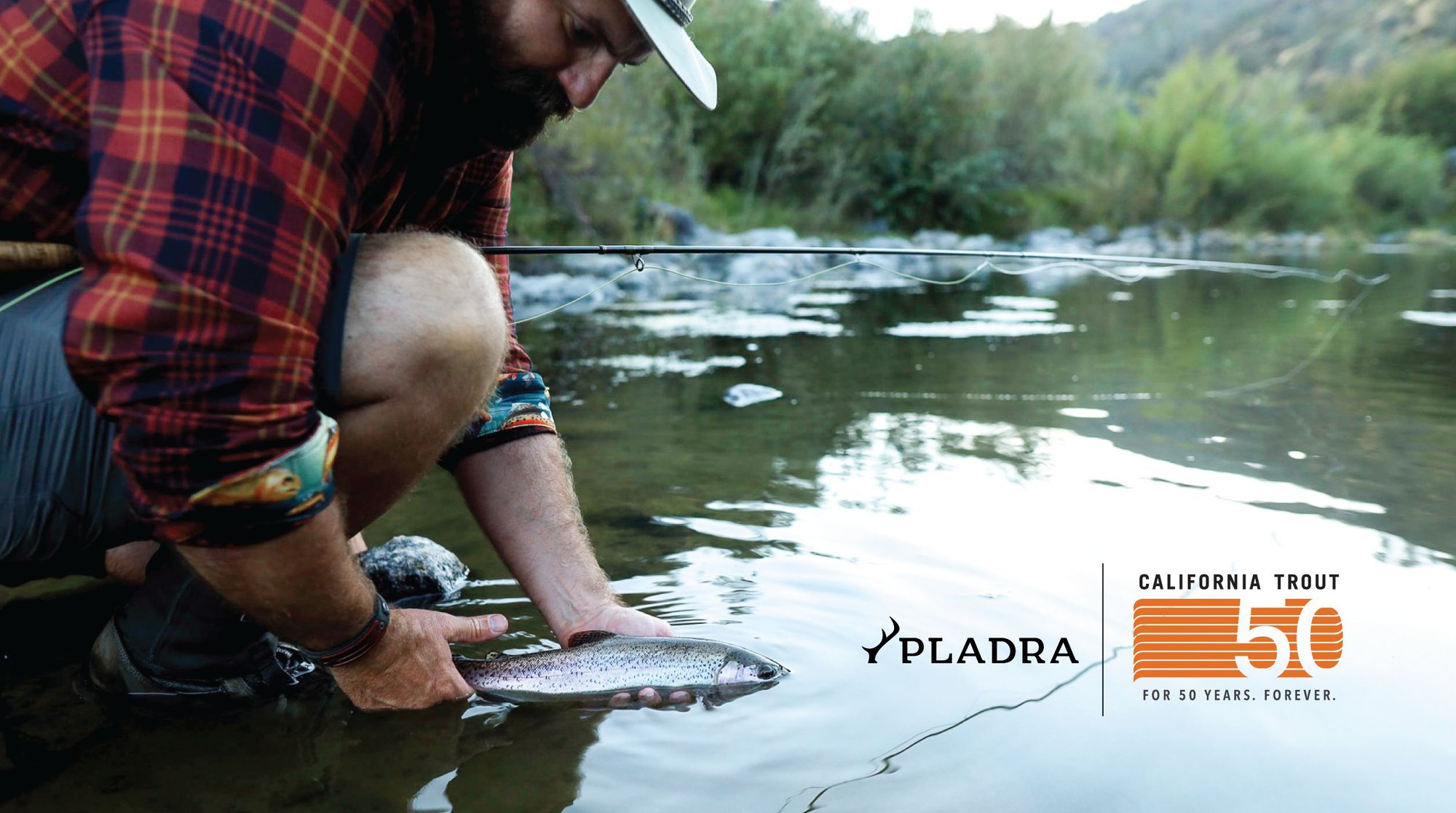 Flannels that make a difference
We love making shirts, but it's even more meaningful when we get a to make products for organizations that protect the things we love. We recently had the privilege of working with California Trout to create two very special flannels to commemorate their 50th anniversary.
California Trout is an incredible group that is dedicated to protecting California's unique wild fisheries. They have a huge impact on so many people, from tribal communities whose ways of life revolve around river systems, to an agriculture industry that feeds the entire world, to anyone across California who depends on healthy and sustainable watersheds.
We partnered with CalTrout artist Paul Waters, who created the beautiful, custom Golden Trout and Steelhead artwork that lines the cuffs, back yoke, and under collar. Paul also methodically designed each plaid pattern to connect CalTrout's history and portray a feeling of being in California's wild rivers.
For more information on how to join or help keep your local waterways healthy, be sure to contact California Trout